BETHEL MIDDLE SCHOOL STORE
Click on this link to purchase great items from the Demons Online Spirit Shop!!!
.
.
.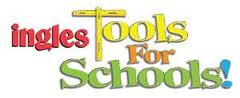 Please click here to link your Ingles card to Bethel Middle School Tools for Schools Program. It only takes a couple minutes, is free to you and earns money for school supplies. You must relink your card yearly.
.
.

Please Save your Boxtops and turn them in to BMS Office
.
.
.
.
.