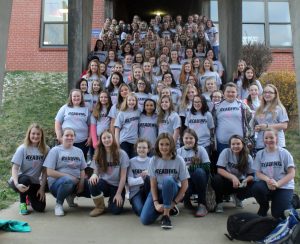 Twenty-one books or 275,000 words, on your level, from various genres, in just four weeks! That was the Beastly Reading Challenge for Bethel Middle School students from February 10th through March 10th of 2017.
On February 9th, students filed in the library to kick off the 2017 BMS Beastly Reading Challenge. The theme this year revolved around Beauty and the Beast as the movie was scheduled to premiere on March 17th. During the kickoff, students were given the parameters of the competition and informed of the various prizes for the gender who read the most and for the students who overall read the most in the short four week time frame. Students were challenged to "be our guest" for the reward trip to see the movie Beauty and the Beast. Any student who met or surpassed the challenge qualified to attend.
Over the course of the four weeks, over 32 million words were read, and over 1, 662 books were read. The girls won the gender competition portion of the competition by reading 922 books, and the boys were right behind them with 740 books read. As a result of the competition, many students increased their number of words in the nine weeks by over 200,000 words, and many students increased their number of books read by 14 or more books.
Bethel Middle School could not have done this without the help of Lorinda Whaley with First Citizen's Bank in Waynesville. First Citizen's sponsored the competition by providing t-shirts at the awards ceremony on March 17th. After individual awards were given to the top readers, each girl at BMS was given a t-shirt that deemed them as a "Reading Belle."
After the ceremony, the Beastly Readers boarded the buses and took off for a private viewing of Beauty and the Beast.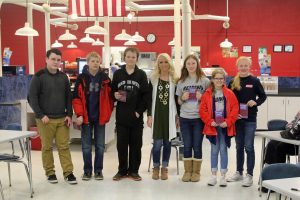 Congratulations to our Beastly Reading Winners!